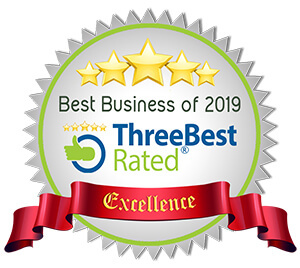 Pet Sanctuary offers a loving and professional service which allows you to be away from home safe in the knowledge that your pets are in our capable and experienced hands.
We take pride in the lasting and loyal relationships we share with our clients. Please see our gallery & testimonials page.
Being pet owners for over 20 years and with our unconditional love for animals, we had no doubts in choosing our career.
After 17 years of experience in running this family business, we are continuing to grow and enjoying every minute of it.
central London, south London, north London, east London, south west London, Surrey, Kent, This includes Acton, Balham, Barnes, Barnet, Battersea, Bayswater, Belgravia, Belsize Park, Chelsea, Chiswick, Clapham, Covent Garden, Crawley, Dulwich, Ealing, Earls Court, Elephant & Castle, Finchley, Finsbury, Fulham, Hammersmith, Hampstead, Hyde Park, Islington, Kennington, Kensington, Kentish Town, Kew, Kings Cross, Knightsbridge, Ladbroke Grove, Lambeth, Maida Vale, Mayfair, Notting Hill, Parsons Green, Pimlico, Putney, Queensway, Richmond, Shepherds Bush, St John's Wood, Streatham, Tooting, Twickenham, Victoria, Wandsworth, Westminster, Willesden Green, Wimbledon

I just wanted to thank you for making me feel so comfortable to board my dog Freddie this past weekend. You made it so easy and I could not be happier with the experience. I will highly recommend Pet Sanctuary to anyone in need of boarding services in London and look forward to bringing Freddie back to you in a few months.

Our little Schipperke,Theo is an active fellow and requires some extra attention. Pet Sanctuary have been amazing with him, and whenever Theo was picked up, you can really see that Theo regards his career as a true pack leader. We would warmly recommend Pet Sanctuary to anyone that wants a personal approach to their pets boarding, be it long or short term.

Peter, Natasha, Jonny & Emma
Trustworthy, caring, experienced, accommodating in difficult situations and much, much more, are the exact words I would describe Pet Sanctuary!!
They have our house keys and they been looking after our household of 4 pets for 4 years now. We consider ourselves lucky to have found them. "

When their car is parked in front of our house Tina and Mick go mad …we have friends, family and many deliveries coming into our drive way, but the reaction like this happens only when Pet Sanctuary arrives .Of course, when they walk through the door excitement grows bigger!! This is a huge reassurance to us that our cats are happy and safe when we are away and their area is always immaculately clean!! Well done guys AGAIN!!!
We would recommend PS with 100%confidence…

We loved the people, we loved the environment, we love clean and clear and we decided: that's it.
After visiting a quite few places we finally found the one that ticked all the boxes.
Junior is happy, looking forward to socialize with the pack, every time he goes and comes back happy.
He loves the park walks, loves being taken care of and he loves the attention. He is our very well brought up dog and he likes only good treatment! We certainly know that Junior is in love with the Pet Sanctuary team.
I would highly recommend Pet Sanctuary to those who care about their pets and especially to those who don't trust easily. You can rest assure your pet will be happy.

I am sure that my girl now has two homes in her own mind…. She always greets them with wild excitement and can't leave my flat quickly enough-such is her enthusiasm to join her second family. When she comes home she is always very happy. Pet sanctuary is a pleasure to deal with, always accommodating if they can be, no extra requirement is too much and they always respond promptly to emails. Put simply, they could not provide a better service for both my dog and me.
Thank you again Pet Sanctuary for a fantastic service!


We are using Pet Sanctuary services for several years now and it's a complete reassurance that our Missy and our house are completely safe while we are away. We don't even think about it anymore and text messages with the updates are always send on a regular basis.
Our Missy is on 3 different kind of medication now and not easy to handle. Growing old is not a great fun for her, but having Pet sanctuary to look after her made it quite pleasurable. They are 100% reliable and extremely capable and experienced to recognize any deference in our pet regular behaviour pattern.
Whenever they sense that something may be wrong, they stayed 24h with our pet until they get reassurance from our Vets that all is ok. We travelled for quite few weeks at time and whenever we returned home Missy was found very happy and content. We also had a crisis with a flooding at one point when we were away and Pet Sanctuary had to deal with all the people that had to come to our apartment for inspection, making sure along the way that Missy wasn't disturbed very much. All was done to the highest professional standard…I would recommend PS without any hesitation, as no1 pet agency…
Thank you, PS, for all your amazing work, we wouldn't be able to have such relaxing holidays without you.


Julian is a rescued dog…I changed so many dog walkers and boarding facilities and majority of them found that putting up with his powerful and much loved walks for 2 hours was a bit too much for them. Even if i manage to found the one that could, in many cases they wanted to charge us a fortune for the extra time … With pet Sanctuary Julian was picked up in the morning and returned lunch time (for the same fee we were charged for 2 hours walk) and I always knew that Julian had what he needed as he would happily sleep for 2-3 h after he was dropped off home. Every morning Julian was first in the line even before the doorbell rang and so happy when he was picked up. His confidence grew from day to day and Julian very much new that he was loved. Staying in their lovely home was a real holiday treat for Julian as well and I always received a great feedback and most amazing pictures of 'Julian's fun days' .
We have been with Pet Sanctuary for 3 years now, their standard never dropped, we had no single cancellation for all this period and we cherish every moment of it.With a peace of mind that they provide, I wouldn't change Pet Sanctuary for a world…

This place is a home. Pet Sanctuary run a warm, cosy and loving household. When Theo is there, he's at home and it shows the minute he runs in the front door, wiggling his bottom in glee.
Our dog is our baby. He had never been left with anyone other than family. But getting married on the other side of the world meant finding a new home for a short while.
Theo is a big dog with a free spirit. In Pet Sanctuary hands, I know Theo is safe and well, especially when out on walks and around other dogs. In their home Theo is loved and cherished in all the right ways. They have fount of knowledge on everything pet-related. Their back ground as a dog trainer, advice on dog nutrition and vets has changed Theo's condition.
He returns full of vitality, healthy and happy. We're thankful we found Pet sanctuary and they are more than just a pet-sitters- they are large part of our lives.