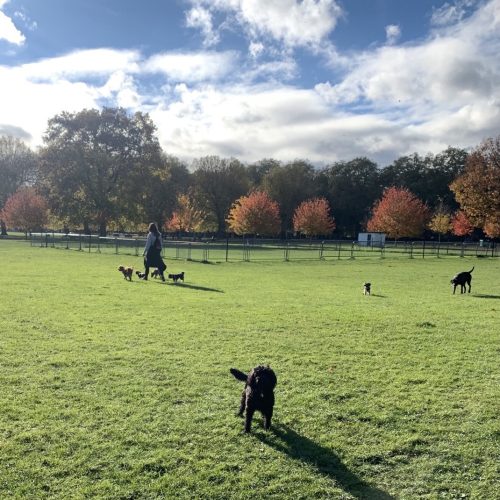 No dog is too young or too old for us. We plan our walks according to your pet needs.
Being pack animals, dogs need their social interaction. They love nature and enjoy exercise.
Our dog walking services are ideal if you work full-time, part-time, have scheduled or urgent appointments or other commitments that doesn't allow you to take your pet for his regular walk.
Our dog walking services include: 
Regular dog walking

Occasional dog walking 

One to one dog walking (additional charge applies)
We will collect your dog from home and give them a full hour's walk before returning them home. We are able to work around your schedule and you can choose from a regular or occasional dog walking service.
All of our dog walkers are professional, experienced, and only walk a maximum of four dogs at any one time. Get in touch to find out more and please get familiar with our terms and conditions.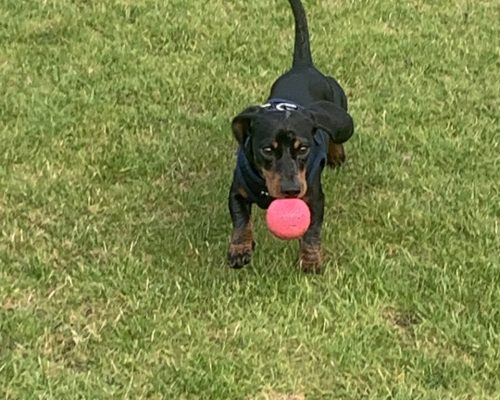 IMPORTANT INFORMATION WHEN USING OUR DOG WALKING SERVICES
Vaccinations
Kennel cough or infectious bronchitis is a very contagious disease of the respiratory system that can affect dogs of all ages. We recommend that dogs be vaccinated at least seven days before using our dog walking services, as we cannot accept any dogs that have contracted kennel cough. So please take along your dog's vaccination certificate when you meet your dog walker to show that your pet's vaccinations are up to date.
Fleas and worms
For public health reasons as well as for the well-being of your pet, you must de-flea and worm your dog before using our dog walkers and dog walking services.
Cancellation
If you have reserved a regular dog walking service, you must give at least 48h notice if cancelling or full charged will apply. Occasional dog walking services will be subject to the normal cancellation charges. Please see our terms and conditions.
Personality and conduct
You must inform us of any aggression your dog has shown towards people or other dogs. Unfortunately, we cannot accept dogs with the following issues: constant barking, resource guarding, or any history or tendency of escaping. If your dog walker feels there is any of the above mentioned issues present at any time, they have the right to terminate the contract immediately.
Key collection
There is a key collection charge of £5 for all our dog walking services. This should be paid directly to your dog walker when they come to meet you and collect your house keys, or it can be added to your final bill.