If you're busy working or you have other commitments that take up your time, Doggie day-care ensures your dog or puppy gets all the stimulation, exercise and entertainment he needs.
Our Doggie day-care provides a safe, clean environment where your dog or puppy will be looked after by professional, dog carers who will supervise his play and take him for walks.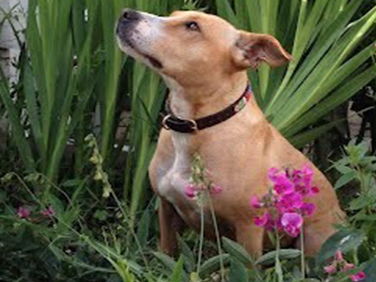 GENERAL PROCEDURE IN FINDING THE MOST SUITABLE HOME FOR YOUR PET
From our brilliant team of Pet Sitters, we will find the most suitable Sitter based on your pet's needs and arrange a time for you to meet them. You can talk to them about your pet's normal daily routine such as feeding, medication and playtime, and whether you're happy or not for your pet to board with other pets. After you've talked to our Pet Sitter, you can decide whether you want to go ahead with the booking. If you do, you can rest assured that your pet will receive the very best care and attention possible.
Please get in touch to find out more.
IMPORTANT INFORMATION WHILE USING OUR BOARDING AND DAY CARE SERVICES
Vaccinations (dogs only)
Kennel cough or infectious bronchitis is a very contagious disease of the respiratory system that can affect dogs of all ages. We recommend that dogs be vaccinated at least seven days before using our pet boarding services, as we cannot accept any dogs that have contracted kennel cough. So, please take your dog's vaccination certificate along with you when you meet your dog's sitter, to show that your pet's vaccinations are up to date.
Dropping your pet off
On the first and last day of your pet boarding booking, we ask you to drop your pet off and pick them up. If you require a pick-up or drop-off service this can be arranged at an additional cost.
Fleas and worms
Please remember to de-flea and worm your dog or cat before each pet boarding booking.
Medication, Food & Bedding
Please provide any medication and enough pet food to last for the length of your pet's stay. Your pet will also need, some bedding, a toy, a lead and collar, any special treats, and written notes on his routine. For small mammals or birds and parrots you will also need to supply your pet's cage, or special cleaning products.
Our charges are a daily rate charge, rather than a nightly rate, and we have a minimum booking period of two days. Therefore, if your pet stays for one night you will be charged for two days. The drop-off for boarding services is done from 9-10am and the pick-up by 7pm. Necessary time alterations can be made in certain situations.
Our pet boarding services are available throughout London.
With our dog sitting service or live-in services, the Pet Sitter needs to be able to leave your house for a maximum of three hours (for dog sitting services) or four hours (for live- in) per day to continue with other pet sitting jobs. If your dog cannot be left for this long please let us know when you book our services, as an additional charge needs to be added for our full-time pet sitting service.
Get in touch to find out more and please read our terms and conditions.
Personality and conduct (dogs only)
You must inform us of any aggression your dog has shown towards people or other dogs. Unfortunately, we cannot accept dogs with following issues: constant barking, resource guarding, or any history or tendency of escaping. If your Pet Sitter feels there is any of the aforementioned issues present at any time, they have the right to terminate the contract immediately.
Bitches in season
Unfortunately, we cannot always accept bitches in season. All cases are unique and we do need to apply some alterations, so please call us to discuss this matter further.